Island of Music School Exams

"Island of Music is an online music school that connects students with highly trained musicians for live online lessons and classes.
At www.islandofmusic.com you will get a custom lesson plan based on where you are at and where you want to take your skills and knowledge. We want to make sure that you will have the best experience learning your instrument.
🎶 No matter the level you have, or your age, here we will help you achieve your musical goals 🎶"
https://www.islandofmusicschool.com/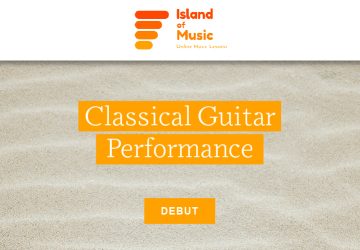 Island of Music School
Classical Guitar performance – Debut
Pre-level 1 award