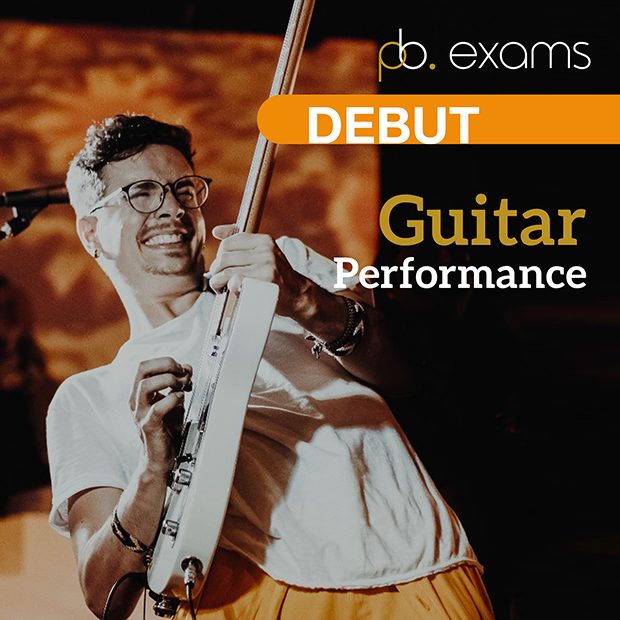 Peembeck
Guitar Performance – Debut
Pre-level 1 award
In this exam Sara will ask you to perform your 2 chosen pieces. Includes a free mock exam.
What pieces to use: Students must choose peembeck Debut level pieces from the selection given in the syllabus. For syllabus and more information,  please go to https://pbexams.com/
Exam accredited & recognised internationally: Yes
Certificate: Yes
Exam duration: 12 minutes
Time to complete exam from purchase: 3 months
Description
About the exam:
This exam is the pre-grade 1 exam concentrating on Pieces only. Includes a free mock exam.
Materials used: You will only need your music for your performance pieces if you have not learnt them from memory
Comparative non online exams:
RSL performance debut guitar grade
Minimum system requirements:
A mobile phone with internet/4G/5G services

OR

A laptop or PC with screen (not available for mobile or tablets)
Browser: A current version of Chrome/Safari/Firefox/Edge
Internet: Stable wi-fi or Ethernet for best results. Download speed 5 Mbps – Upload speed 2 Mbps
Camera: Built in camera or external HD camera with microphone
Sound: Any speaker system that you can hear comfortably (not available for headphones)
About the Provider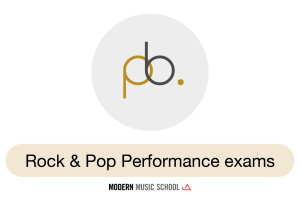 Peembeck combines three music school brands as a franchise company under one roof.
With the Modern Music School, as a music school for rock and pop, the early music childhood education Kling Klong and VibrA as a school for DJing and producing, Peembeck stands for modern music according to modern teaching and teaching concepts.
We make music – but people are our focus.
Our Professional Program complements our offer with training for professional musicians.
In addition, we publish books about music and education in our in-house publishing company Modu Publishing.
These are available in our Peembeck Shop.
Peembeck stands for
over 30 years of music education experience
three franchise brands under one roof: Modern Music School, Kling Klong and VibrA
a unique music school system with certified teacher training
its own training center
modern teaching concepts based on experience and the latest findings in musicology, psychology, pedagogy and neuroscience
our own publishing company for teaching and learning books
music training at the highest level